Tell Your Firm's Story Through Digital Branding in Springfield Missouri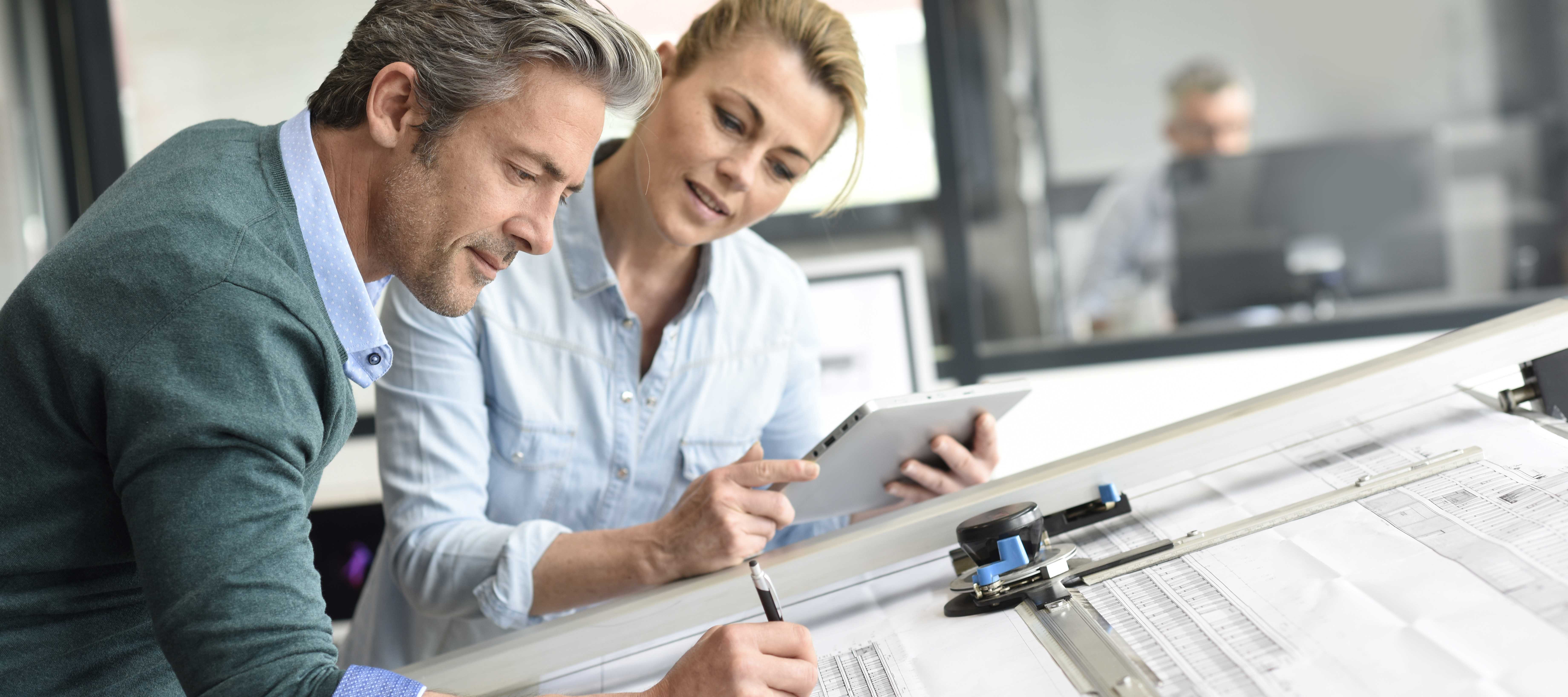 Do you manage an architecture or engineering firm? Have you considered rebranding to refresh your identity? There are several things you should keep in mind if so. Your digital branding helps identify who you are as a company and tells your story. If you're sharing the wrong identity or one that gets lost in the shuffle with your competition, then you could be missing out on potential clients.
Our digital marketing agency in Springfield Missouri emphasizes these four priorities for branding your architecture or engineering firm to maximize your full potential.
Your Brand Needs to Be Memorable
There is so much clutter in our lives that your brand needs to be memorable. It doesn't have to be hip or trendy, but it needs to ring true, be easy to find and be easy to remember. Start by spending time working on your unique value proposition.
Figure out what makes your business stand out from the crowd and expand on it. Whether it be quality, experience, or price point, find your unique selling proposition and have it be apparent to your audience through branding. If you have a great reputation, make sure your online presence reflects that by having your digital branding match the quality of your business.
Whether you come up with a clever name, logo or color scheme, make sure it distinguishes you from the competition and creates the proper first impression when you see it and hear it.
Your Brand Needs to Tell Your Story and Evoke the Right Emotion
Get your team involved. Have the firm as a whole assess what you want the verbal and visual identity of the business to be. Ask, "What should our brand represent?" Don't be afraid to go back to the drawing board. If your business has been thriving in spite of your branding, not because of it, think how much more powerful your firm could be with better branding.
One of the things that makes branding so difficult is that it can be very subjective. Everyone has a different opinion on what they love. Employee participation is important, but consulting with a digital marketing firm in Springfield Missouri can help leaders gain the support of employees and reduce the possibility of a mixed message. Getting an outsider's perspective is important to make sure you're sending the right message.
Your branding should evoke a positive emotional response in your head, heart and gut. Even if it is subtle or subliminal. Is your architecture firm family focused? Center your branding on the idea of creating a home instead of just designing another house.
Is your engineering firm cutting edge? Make your branding sleek and modern. Your potential customers should be able to grasp the story of your company through your branding, and your target audience should be able to relate to the message the moment they first encounter your branding.
Your Branding Needs to Be Versatile
Many architecture and engineering firms make the mistake of building their brand solely upon the individuals who started the firm. Owners and leaders in any firm play a large part in the overall existence of the brand, but building a brand solely upon specific names can have consequences.
What if one of the founders passes away or moves on to another company? Your brand should be independent of any one person. Allow employees to grow in their career and allow others to leave without causing the brand to have to readjust. Choose to brand your firm in a way that will stand the test of time.
Great branding is not only independent of the leadership, but it works well across various mediums. A clean and simple logo design looks great on a coffee cup, a billboard, embroidered on a hat or in the header of a website.
Your Branding Needs to Be Consistent
Once your firm decides on the image for who it wants to be, make sure of your messaging is consistent across all channels. Your company should be easily identifiable through its logo, website, signs, marketing materials, etc.
Even your internal processes and customer experiences are all part of your branding. Branding comes full circle and should reflect your company's identity at all times. The experience clients receive from your company and its branding shapes their perception of your firm and will affect how they later share it by word of mouth and online reviews.
Your digital branding in Springfield Missouri should be crafted after careful consideration. If your firm is looking for help with branding, consult the experts at Calibrate Digital Marketing. Our team can help your company successfully tell its story and differentiate your firm from the competition.
Once you've got your branding nailed down, all the other marketing pieces start to fall into place. If you have branding that doesn't put your best foot forward, you'll never reach your full potential.
As an architecture or engineer, you take pride in building things with both form and function. You know how important proper design is for your clients. Take your own branding as seriously and you will find that it's an investment that pays for itself many times over.